Your stay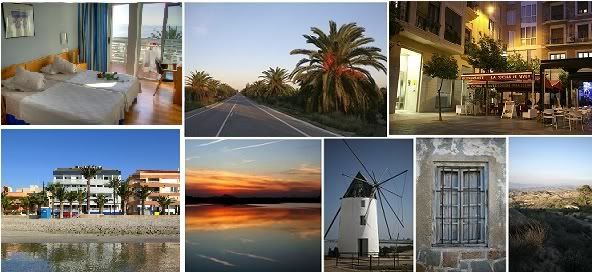 Your stay

Craft Activities Spain

Tutors
Our tutors are carefully selected for their great experience, many you will recognise as well-known names in their field. Additionally, they have all been chosen for their love of teaching and sense of humour, to make sure that you have the most enjoyable time whilst with Castanea Crafts in Spain.

Also on hand will be our  trip advisers  Jane Bolsover  or Andrew Morton to ensure that you have a comfortable and enjoyable time, with round the clock support also from our hotel based assistant Helen Leivers.

What's included in the price:
4 Days of Craft ActivitiesTuition - Most materials and equipment (unless specified)

Airport transfers,  6 Nights Accommodation, Breakfast and lunch

Morning and afternoon refreshments

Transport to and from studio

Trip to local market

Trip to Murcia or Cartegena city

Murcia or Cartegena sightseeing tour

Tapas lunch with Sangria in Murcia  or Cartegena city

What's not included:
Flights  Holiday insurance  Evening meals Drinks whilst out of the studio (excluding Murcia lunch)  Extra activities, such as spa treatments

The hotel
The hotel  Family owned and is a Best Western Hotel Neptuno located in front of Puntica beach and close to Mar Menor.  It offers full amenities including wireless Internet access and a mini bar. 

Unlike British hotels tea and coffee making facilities are not provided, so if you can't live without your morning 'cuppa', please remember to pack a small travel kettle and some tea bags.

Wish to stay a bit longer?
The Murcia and Mar Menor regions offer plenty for you to explore, so you may like to extend your holiday to take in more of the area, or simply enjoy sometime on the beach. We are happy to negotiate with the hotel to extend your stay.

 Only Require the course . 
  Pay £470.00 which will include 4 day's tuition, all materials and equipment (unless specified), lunch and daytime refreshments. For an additional cost of £55 you can enjoy a trip to Murcia City, or Cartagene  siteseeing tour and Tapas lunch.

Non-participating partners
Partners and friends who don't want to take part in the crafting activities pay £425.00. Airport transfers, 6 nights accommn, bed and breakfast is included in that price, however Flights, Holiday insurance  Evening meals Drinks whilst out of the studio (excluding Murcia lunch)  Extra activities and Excursions, such as spa treatments are not included

Remember to bring
Spain is renowned for having a hot climate so please remember to bring high-factor sun cream, insect repellent and loose-fitting clothing.

Special diets
Once we are made aware of any special dietary requirements, we will do our best to ensure these needs are met.

Arrival and departure times
Whatever your preferred airline, for the convenience of all we have a common collection point and time. You will need to arrive at Alicante airport before 12 noon on the Sunday and we will ensure that you arrive back at the airport by 10.30am on your departure day.

 
Call 01527 69100 for further information...